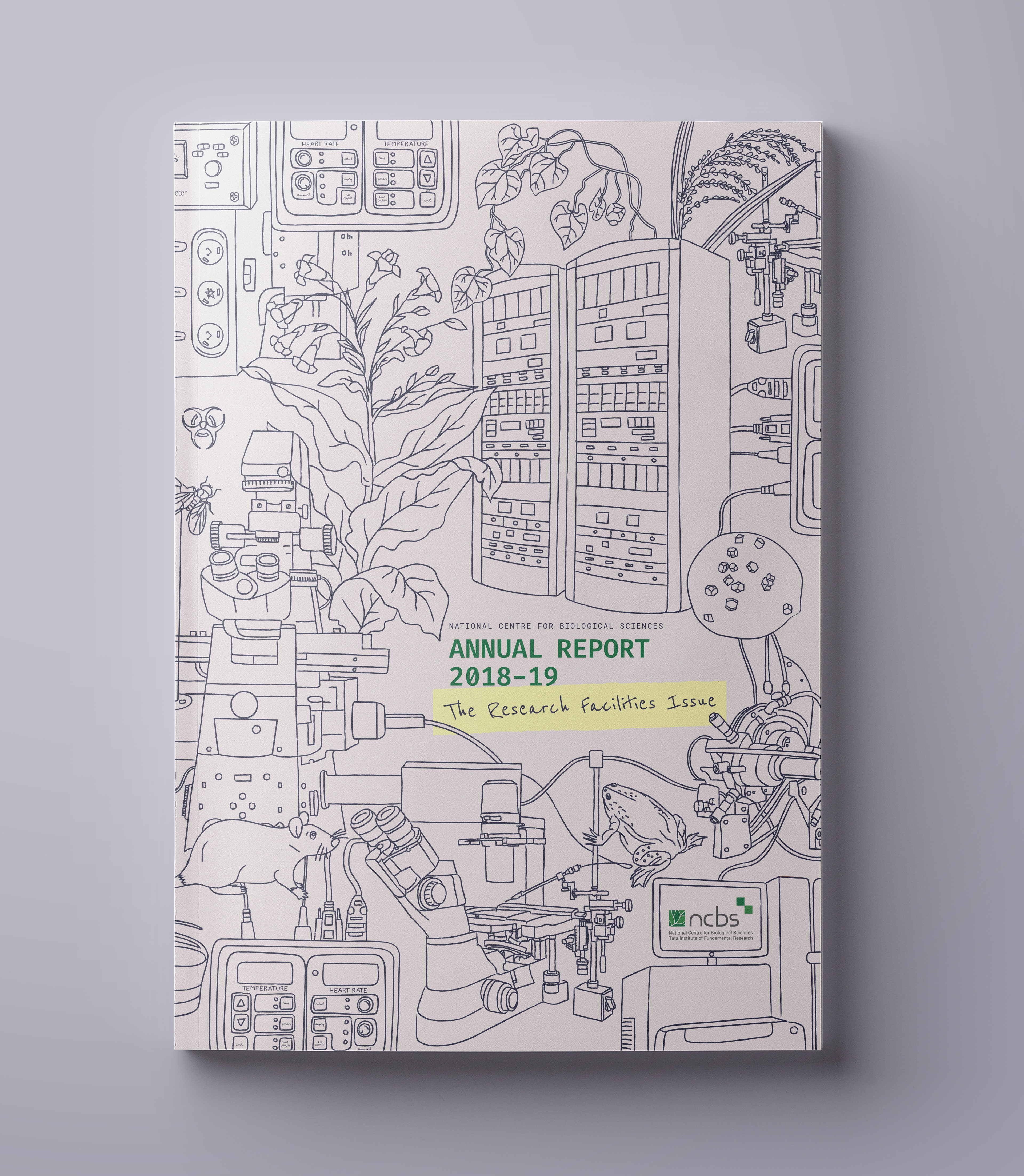 The brief was to design the full Annual Report around the an idea for the Research Facilities. They are integral part of the functioning of the research institutes under the Bangalore Life Sciences Cluster (BLiSc) and the National Centre for Biological Sciences (NCBS). 

Therefore, it made sense to feature some aspect of every facility on the cover. These facilities were not just about the machines that they kept inside them, but they were living facilities too. There are Animal Facility and Green Houses. These rooms have researchers hard at work. A few of the common visual features were tables with notes, blackboard with charts and quickly written label stickers. Therefore, the illustration not only captures the machines and equipments, but also these very human and lived environment that is present around it. Hence this Super-Facility has many parts creating a bigger story. The inside pages were also designed to tie in with this theme. 
The hand-drawn sketch of the full illustration that was developed before creating the final drawing 
An abstract integrated version of facility equipment merged together to form one single giant machine that has mice, insects, and plants running around it. Plants can be seen wrapping vines around it, insects are flying about, mice are running around it. This will integrate animals and plants that are vital to research at NCBS into the image. It will also include information and data seen emerging from this giant machine.
The Super-Machine will consist of a collage of parts of various equipment at the research facilities in NCBS.
The same style of post-it and notes continue into the Content section and subsequently, into the rest of the pages of the Annual Report.